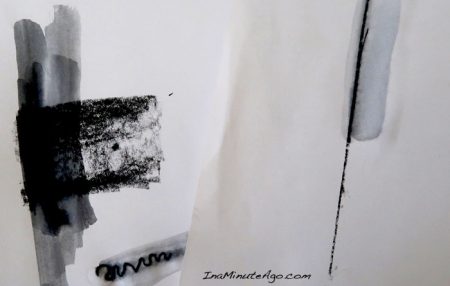 One of the side trips we made while in Porto Portugal (during the USK Symposium ) was a visit to the Viarco ArtGraf factory. I have been using their products for a while now and they are embedding themselves into my sketching practice, so I felt it was time to tell you about both the product and factory tour. I am not affiliated in any way with this product and do not gain financially by writing about it.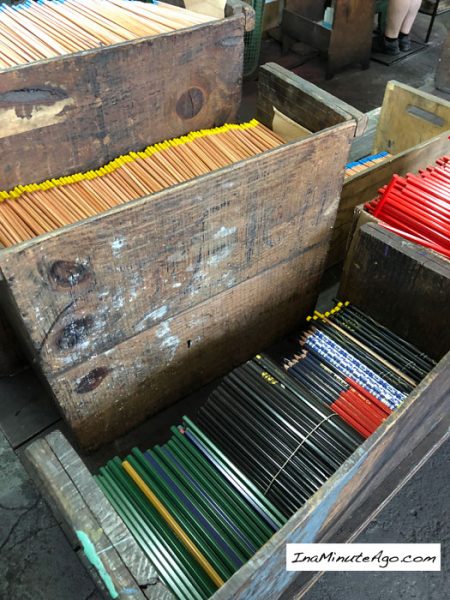 ArtGraf is known for their water-soluble graphite. If you have not encountered Artgraf water-soluble graphite, do try it – as it is an ideal sketching tool. You can sketch with it as you would any pencil, then add water to develop tonal values quickly. Often when drawing on location, you are working against the clock for one reason or another so water-soluble graphite is an ideal product, because you can lay down an area and add water to complete the sketch. But I am not going to talk about ArtGraf's range of pencils. Instead, I want to talk about their colour graphite tailor shaped pigment blocks.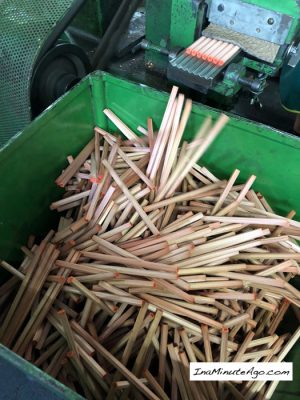 We arrived at the unassuming Viarco Artgraf factory building, and to my surprise, we were shown around by the owner and general manager José Vieira. As he stood in front of the group dressed in a T-shirt and jeans, he unfolded the story of Artgraf. Make a cuppa, as this is how it goes … José Vieira had inherited the family-owned company 7 years ago and it was facing bankruptcy. He had just graduated from business school, and came home to a business that was broke, with run down victorian era equipment that had passed its time. He realised he could not compete with the likes of Faber Castel or Derwent as they had large modern factories that could produce pencils at a faster, more efficient, more economical rate than he could. José Vieira had been taught that a business in this state was useless and the best you could do was sell and strip what assets were there, then move on.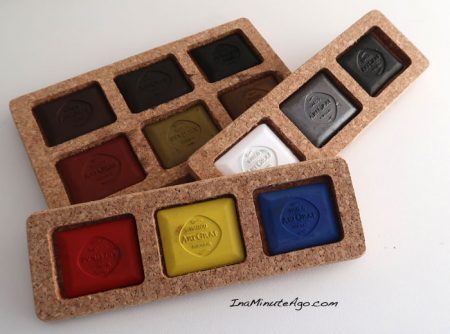 Faced with this situation, José Vieira did something I admire very much. He realised that, since the company could not compete in an established market with a known product, he had to think differently about the products they produced. He saw that he needed a different mindset to pull the business out of trouble. José Vieira watched how artists used various mark-making materials and observed that they broke Conte sticks in half in order to use the side of the block to produce flat areas of pigment while retaining the end of the stick to produce lines. From this, an idea was born. José Vieira set about developing and prototyping a new product that allowed narrow lines if held on the side, and flat area marks if held at an angle.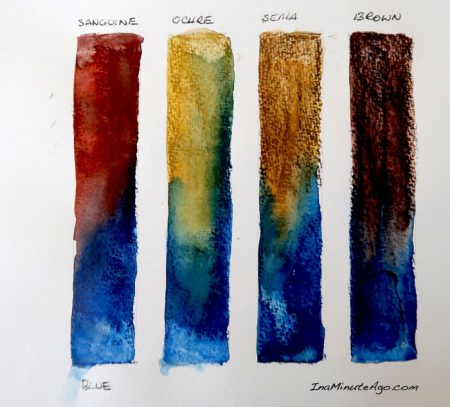 When I started playing with them, I immediately swatched the colours. There are a number of different colours – Yellow, Blue, Red, white, Sanguine, Ochre, Sepia, Brown, Dark Brown, Graphite, Black and Carbon Black.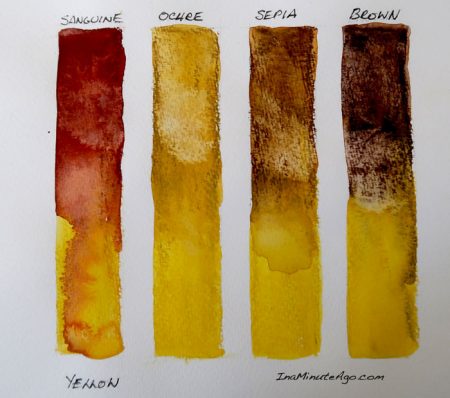 These are blocks of just about pure pigment. This means that you don't need much on the surface, as when you add water the colour is strong. While it can appear at first sight to be an expensive product, in reality what you hold in your hand is a concentrated pigment. So you are buying a concentrate not a filler.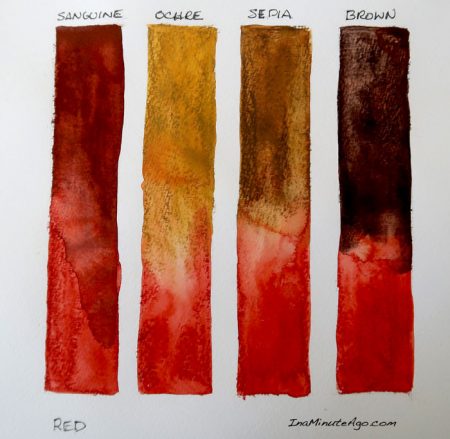 The range of colours is limited. The two blacks and graphite create different blacks and greys which enable some very subtle effects from the most basic of marks. The red, blue and yellow pigments are not hot or cold versions of the primaries. So if you are looking for a good purple, you will not find it by mixing. I was not so worried about that so much, because I was more interested in how these colours mixed with the earth colours. I often find that colour ranges developed in Europe do not sit easily with an Australian palette but this product produces earthy colours that fit well in an Australian context.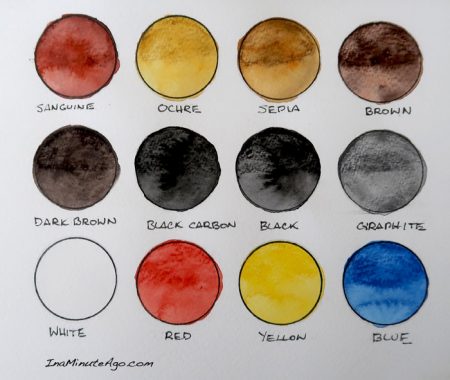 They can be used both wet and dry. To use wet, simply apply water with a brush. Or be more creative – apply with a sponge, a finger, cotton bud, cloth whatever! You can also use water colour techniques, such as drawing into a wet area. Once dry, many pens will draw finer line details. I really like the product and love the story behind it.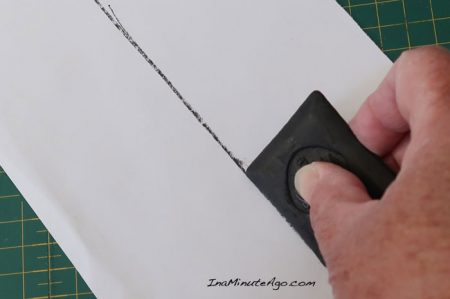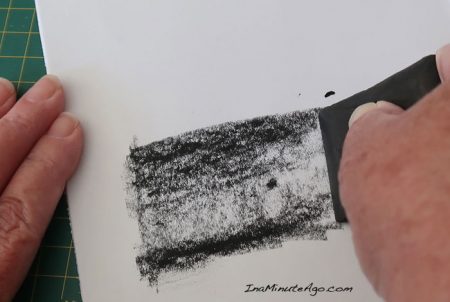 Viarco's ArtGraf makes many products but for the moment I have focused on the tailor shape water-soluble pigment tablets, as these are what I have been using. They are a well-developed product line with worldwide distribution, that can be found in most art stores if not in your local then one online. However, I do want to stress that these tailor-shape water-soluble pigment tablets are not the only product range. On our factory tour, we saw many innovative products that are current or under development.
They all have one thing in common – that they change the way we as artists can make marks. And that is pretty amazing, as it changes the way we are able to represent the world. The good news is that José Vieira has been able to trade his way out of bankruptcy – as he says he can 'pay the bills' and a new factory is going to be built. What is happening to the old factory? It is going to become a living industrial museum!