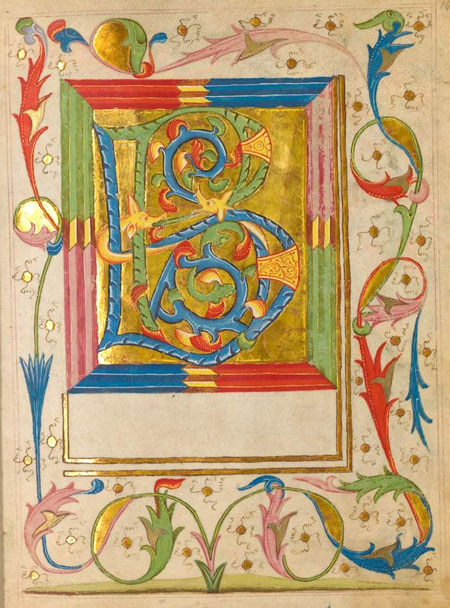 Stephan Schriber kept an interesting sketchbook, as he was a mediaeval monk living in the south-west of Germany, who produced illuminated manuscripts. Simply described, Stephan Schriber's sketchbook – dating from 1494 – is a collection of decorations, patterns and illustrations, but if you stop and imagine how it might have been used to produce illuminated manuscripts, its role in the process becomes even more interesting.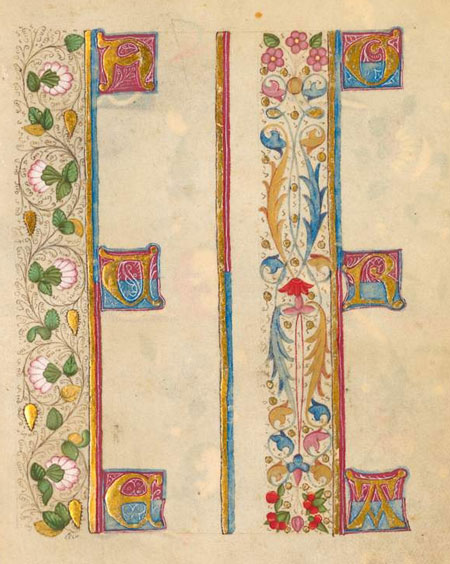 The manuscript is of course highly decorative. Often, when writers refer to 'decoration', they are trying to suggest that the work is not as important as a piece of Art with a capital 'A'. 'Decoration' and 'Art' for a long time seemed to sit uncomfortably in the same sentence. But times have changed, although some Art commentators still use the word 'decoration' to indicate the frivolous, in contrast to 'serious' art. Since illuminated manuscripts laid the foundation of what was to become page layout, these decorative motifs and designs are culturally significant. In that sense, I am therefore not using the word 'decoration' in any negative or diminutive sense.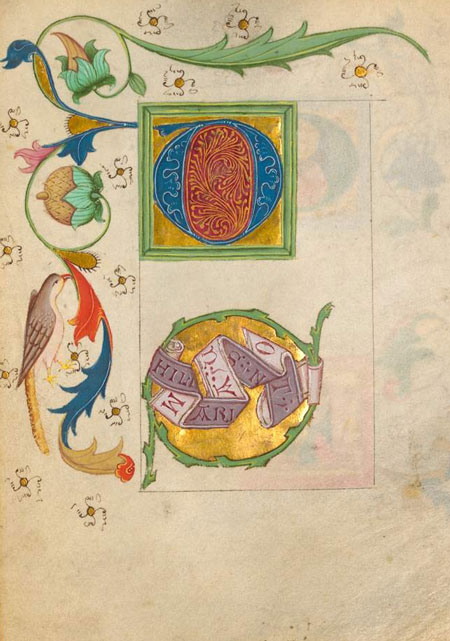 Because Stephan Schriber's sketchbook contained decorative patterns to be used and adapted in his work, it is known as a pattern book. Today, we might also refer to it as studio journal because of the role it would have played as source material in creating manuscripts. It would have been used in a very practical way, as the pages contain design elements and motifs necessary to tell a visual-textual story, at a particular time in history and for a particular culture.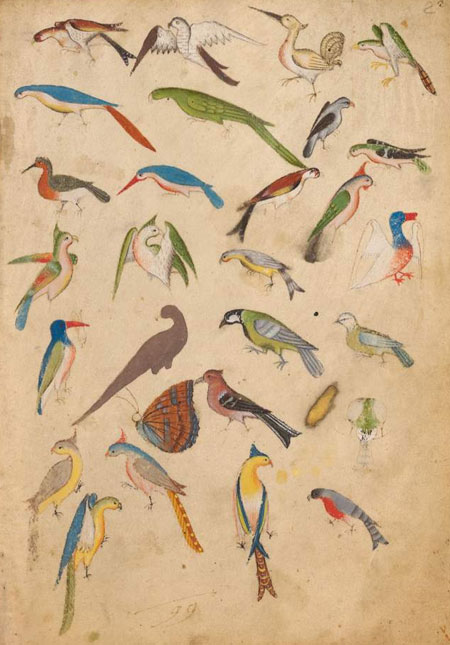 Stephan Schriber's pages are more like a studio journal as they contain design elements to be used, trial layouts for illuminated manuscripts, and a place where skills were developed. You can see motifs being recorded, then re-inserted in various designs. Various flourishes and textual embellishments are being tried and tested to see if they work visually.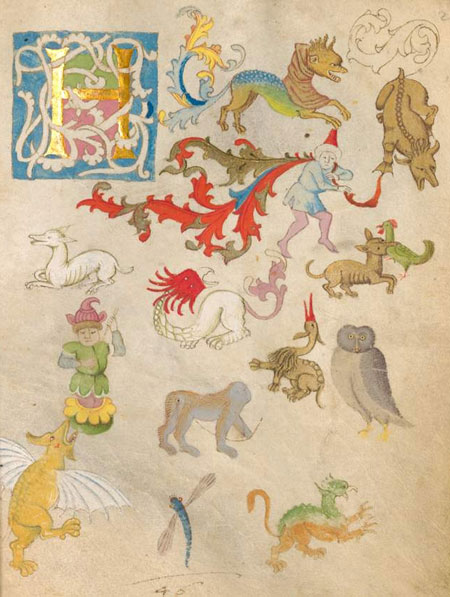 You can see some of Stephan Schriber's pages on this Flickr account. If you want, you can browse the complete series at the Munich DigitiZation Center.
These images are open source and as such, they have been released under an Attribution-Share-Alike licence. This means that you are free to share and adapt the material, but you must give attribution as to where it came from.
So with that in mind, if you are sick to death of looking at a blank page in your journal, you could use this as a fun and frivolous, but quick and easy technique. If I open my journal and I am stumped, I often decorate the margins of the pages while I decide what I will write for the day.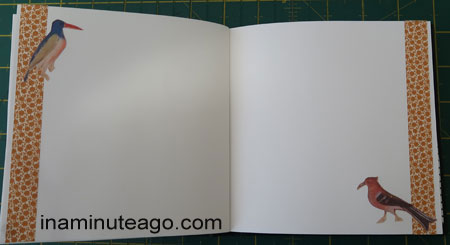 In this case, I printed out some of Stephan Schriber's pages, cut out a few of the bird motifs, and then added them to the margins of my pages. This idea could be taken further because of course,  I could trace some of the decorative elements off, transfer them to my journal page, add colour, and adapt and rearrange, just as Stephan Schriber would have done.
Today, however, time means I need to keep it simple. So, scissors, a glue stick and washi tape are enough to add a bit of page decoration in the lightest sense of the word. It's probably highly disrespectful – just as traditional marginal elements in illuminated manuscripts often were – but it is also OK to have fun in a journal.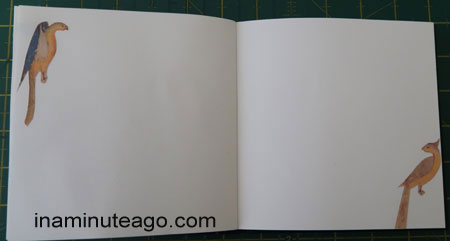 Subscribe!
Have Inaminuteago delivered to your inbox by using the 'follow' feature in the sidebar. If you are on a mobile/cell phone or tablet you will need to scroll to the bottom to find the 'follow' feature. Just enter your email address, and when you get the confirmation email, make sure you say 'yes' and you are all set!
SaveSave