All That Jazz a Katrina survivor fundraiser
Jacqui Mulcahy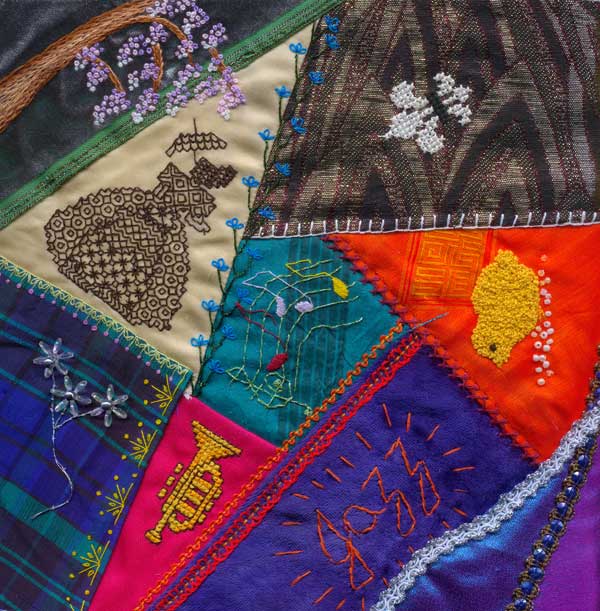 Jacqui Mulcahy : statement
I think most of the motifs (trumpet, fleur de Lyon, music) used in my block are self explanitory but I would just say a little about the chick.
Mardis Gras is at the beginning of lent, as I am sure you will know, which leads to Easter and hence the little chic but also she is there to symbolise rebirth and new beginnings. My wish for a new New Orleans.
I would also like to pass on my thanks to Linda of Chloes Place for generously providing the original cross
stitch design for the Crinoline Lady which I adapted as a blackwork piece, and to SharonB for making this all possible.
I am sorry I missed the deadline, but with such wonderful co-competitors that was never really an issue. It is the taking part that matters and the reason for the sewing - the fundraising! I really enjoyed the whole process
and wish all our efforts well in the auctions to come :)
Jacqui Mulcahy keeps a blog all stitched up.
© Jacqui Mulcahy