Bags of fun challenge
Carole Kokinis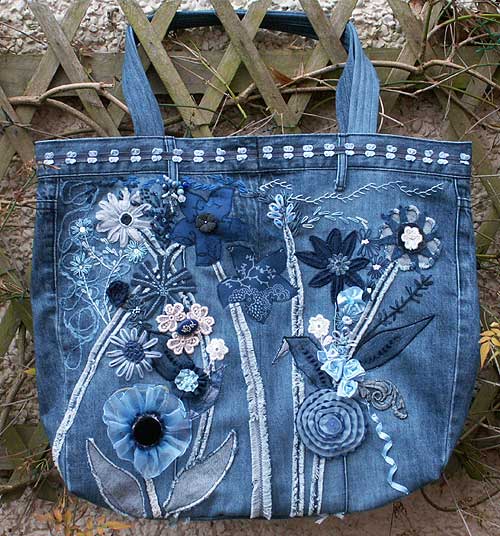 The bag is embellished with fantasy flowers in wool, cotton, lace, thread, ribbon, net and embroidery, inspired by the original appliqued tulip on the jeans. The raw edge stems also came from the tulip.
Threads were hand dyed indigo boucle, silk, knitting ribbons and cottons, rayon, flower thread, perle cotton and anything blue which could be stitched.
There are lots of buttons, beads and unusual trimmings, given by friends who looked for anything blue to help.Inspiration for my first attempt at free, crazy stitching came from Sharon B's web site " in a minute ago" and Elegant Stitches by Judith Baker Montano.
© Carole Kokinis