Bags of fun challenge
Marianne Seiman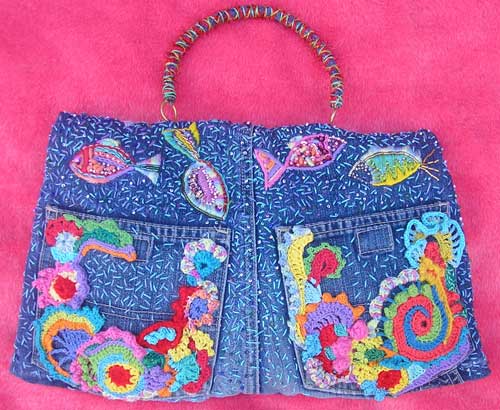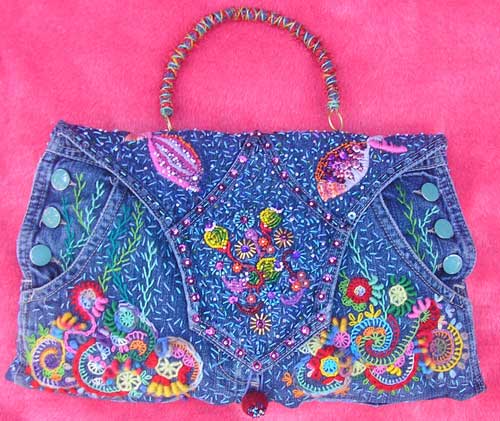 I picked old pair of overalls (kids size) and crocheted freeform scrumbles for back pockets. After that I learned few basic stitches from Your excellent stitch directory and stitched fish on top part of the bag. For the background I stitched randomly with different shades of blue thread and added small seed beads.
After that I was brave enough to move to the front of the bag and do some stitching over there using same colors as in crochet scrumbles.
Finally I tried what it feels like to work with beads and created small design on the flap.
For the handle I twisted overall's strap and tied it with several crochet threads.
Voila! That's it!
Visit Marianne Seiman's blog Heegeldab
© Marianne Seiman