All That Jazz Katrina crazy quilt fundraiser blocks
Kim Snover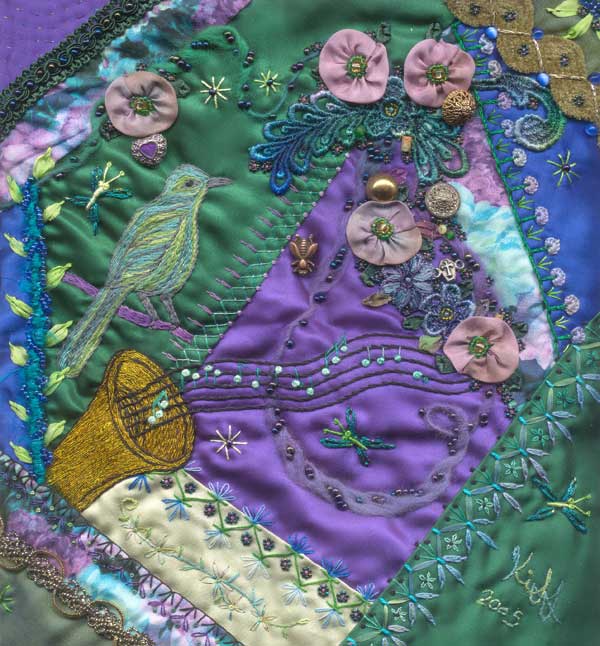 Kim Snover: statement
"The Creol Garden Fiesta"
Thank you for this challenge. Even if my block is not chosen to be block number 20 for the "All that Jazz" Katrina quilt. I won't be even the least bit sad.
I put a lot of love into this block. It's called "The Creol Garden Fiesta". It's done in purple and green for the Mardi Gras. The horn and music is for jazz and the love of music. The Mocking bird is done in shades of green and blue silk threads instead of its original brown. Brown did not match the green and purple theme. The Mocking bird is the state bird for Mississippi, which was also hit hard by Katrina. Flowers will grow, birds will sing, and music will play again. May God bless this land.
©Kim Snover